Bifrost initiative offers life coaching services. These services are tailored to each client's goals, problems and needs. A typical customer will request weekly, bi-weekly or monthly coaching sessions. Coaching services can also be requested on an as needed basis.
PHILOSOPHY
​
I believe that we all come into this world with a divinely inspired purpose and unique gifts and talents that allow us to be purposeful and fulfilled in our own distinct way. When we are living in alignment and anchored to our core values and purpose, we inherently experience joy and fulfillment, and begin to create abundance in our world. I coach from the belief that all people, including you, hold their most sought-after answers, their infinite inner resourcefulness, and are truly their best expert. We all have the only manual for our lives we just need to be willing to look in​
STYLE
Through my coaching sessions, I facilitate heightened awareness in my clients and this stimulates recognition of many more choices and options in their lives of which they were completely unaware. Simply put, increased choices lead to greater number of exciting possibilities and actions, which leads to the ultimate-change. Willingness, self-responsibility, and the ability to take action are essential to an exhilarating coaching experience.


During our time together, I create a space of acceptance and safety where the most vulnerable parts of yourself, the most limiting of self-beliefs and self-defeating behavior patterns come to light and can finally be addressed. Alternatively, some clients just need help tapping into their internal wisdom. I am not here to tell you what to do. I am here to facilitate you coming to a place where you access this for yourself, develop a plan to achieve this, and celebrate and champion you every step of the way. It is truly an incredible process.
For 11 years I was a successful leader in MDI, a non-profit dedicated to helping men find success in their personal and professional lives.
I am currently a member and facilitator of the Veteran's Business Owners Association (VBOA), a non-profit organization which trains and mentors veterans in running their own businesses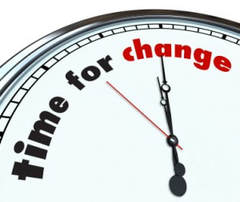 I am also an ordained Minister of the Universal Life Church. I can facilitate weddings and other services. I have personal experience in parenting, elder care, and providing support for those with disabilities. I have also successfully worked through some of the same challenges faced by many returning veterans.
These life experiences have given me deeper understanding and empathy